The Future
Slingshot will continue to shine a spotlight on Jewish innovation while enabling young philanthropists in the Jewish community to be full partners in shaping a better future and leading from a place of strength—as funders, board members, and innovators.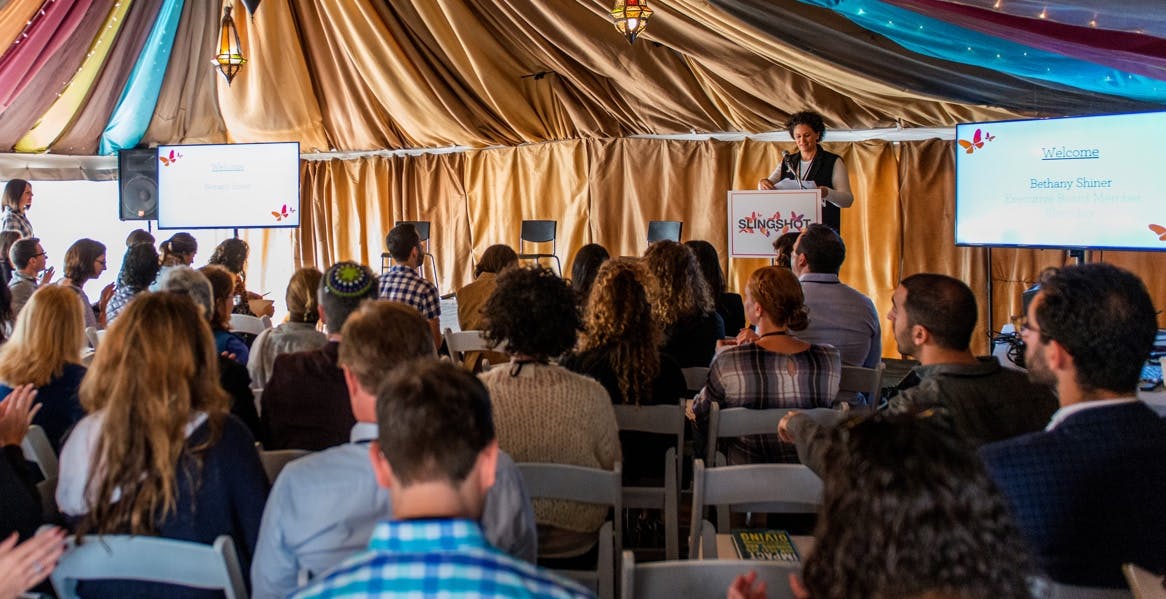 Our Plans
As the Jewish community continues to shift, and as emerging young leaders change the ways we think, act, and give, Slingshot will focus and deepen its efforts to engage Jewish young philanthropists through leadership trainings and community-building efforts.
We look forward to piloting a series of new educational, programmatic, and leadership development initiatives to empower and activate young philanthropists in making a game-changing impact on Jewish life for years to come. As we launch these new opportunities, we will partner with Jewish organizations to build an environment that embraces the talents and skills young philanthropists can harness to strengthen the Jewish community as a whole.
Click here to learn more from our Board of Directors and click here to learn more about Slingshot and our Theory of Change.
Sign up to stay informed!